September 19, 2011
You might remember that about a year ago I found a church that has absolutely captured my heart. Well, I have been going through membership class for the past few weeks and the pastor said something that I find to be quite interesting.
He talked about how we as Christ followers will be in a relationship with each other for eternity. That's forEver people! That's like, never ending. That's like... well... you know! He talked about how we should try to get along in the here and now because we will be together for the ever after.
That brings to mind a whole different way of thinking about our relationships. It can shift what we think is important now. It changes the perspective of how we pick and choose our battles. And it should change how we love and give. It should be less about now, and more about evermore.
Then I thought about some who I love dearly. Some who I genuinely LIKE to be with- that I want to spend my forever with. Some who just make me happier. Better. Content. Relationships that ebb and flow with ease. And maybe I feel some sadness, because I'm not sure we'll be spending our ever after in the same place. We might be. But, I'm not sure.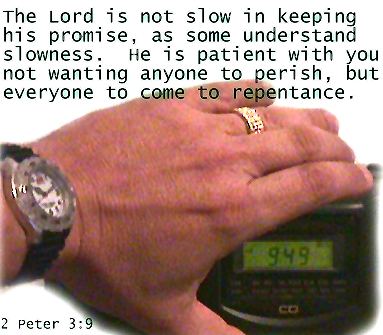 "In flaming fire taking vengeance on them that know not God, and that obey not the gospel of our Lord Jesus Christ: Who shall be punished with everlasting destruction from the presence of the Lord, and from the glory of his power;" 2 Thessalonians 1:8-9
"And this is life eternal, that they might know thee the only true God, and Jesus Christ, whom thou has sent." John 17:3